Training Facility
The Western Lake Erie Insulation Industry (WLEII) workforce is composed of highly trained and skilled members. These members are educated and trained through a Joint Apprenticeship and Training Committee(JATC) that is internationally recognized and is a registered apprenticeship program of the Department of Labor.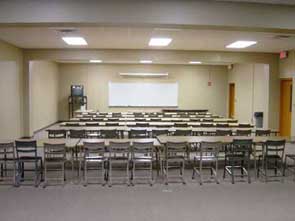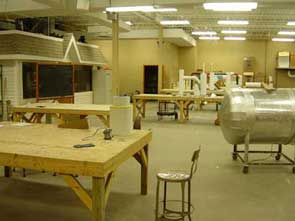 Within the lab, students are exposed to each and every insulation situation and condition possible, from working with many types of materials, such as fiberglass, cork and calcium silicate; to insulating hot and cold piping, refrigerant lines, ductwork boilers and tanks; firestopping; and nuclear facilities insulation.
The WLEII JATC can be found at the Local 45 Training Center.
4535 Hill Ave
Toledo, Ohio
United States
Phone: (419) 531-5911.
Facility & Certifications: OSHA 30
Training Program Length: 5 years
Training Director: Gavin Dailey
Assistant Instructors: John Mickey, Fred Perez, and Chris Shively